Elizabeth Martinez | The American Library Association Archives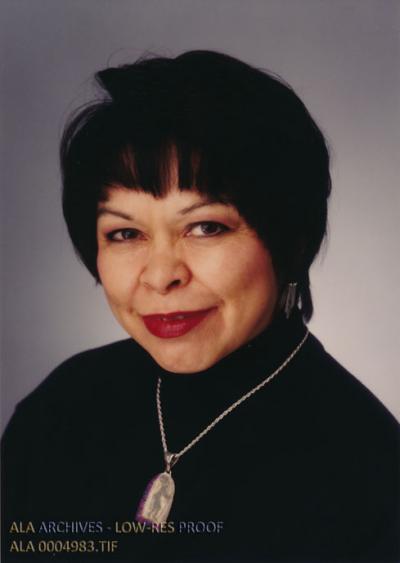 Image (JPEG Image, 47.31 KB)

Download of the full file is not publicly available. Contact the archives for information about accessing this item.

Request hi-res copy
Title:
Elizabeth Martinez
Date:
1995
Description:
Portrait of ALA Executive Director Elizabeth Martinez
Found in 12/1/4, Box 2, Folder: Martinez, Elizabeth, 1995-97
Phys. Desc:
Color photographic print, 5x7 inches. TIFF digital surrogate.
ID:
ALA0004983
Repository:
The American Library Association Archives
Found in:
Librarian's Biographical Information and Photographs File, 1931, 1933, 1935-78, 1980, 1982-2003, 2005-06, 2008, 2012

Subjects:
Rights:
The holder of copyright for this image is John Reilly Photography. Copyright of this image is NOT owned by the American Library Association and the image is provided here for personal use only. Any other use of this image is strictly prohibited without the express permission of the copyright holder. Please contact us for more information.