Request Hi-Resolution Image | The American Library Association Archives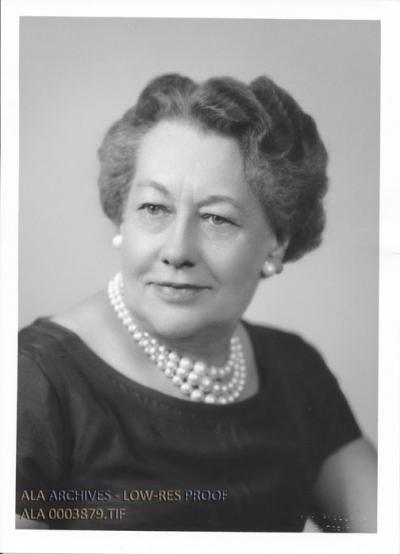 image (JPEG Image, 55.3 KB)

Download of the full file is not publicly available. Contact the archives for information about accessing this item.

Title:
Ruth Rutzen
Date:
circa 1950
Description:
Portrait of Ruth Rutzen, former Public Library Association President (1952-53).
Found in RS 18/1/57, Box 24, Folder: Roo â?? Ru [Librarian Portraits].
Phys. Desc:
Black and white photograph, 5x7 inches. Tiff digital surrogate.
ID:
ALA0003879
Repository:
The American Library Association Archives
Found in:
Library Photographic Vertical File, 1892-1985

Subjects:
Rights:
Photo credit to "Storer - Spellman."
Copyright of this image is NOT owned by the American Library Association. Please contact us for more information about this image or if you would like to request a copy for personal use.