Request Hi-Resolution Image | The American Library Association Archives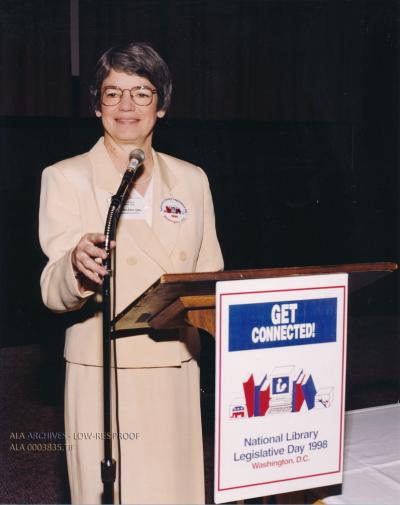 ALA0003835.jpg (JPEG Image, 129.23 KB)

Download of the full file is not publicly available. Contact the archives for information about accessing this item.

Title:
Carol Henderson Stands at a Podium
Date:
May 1998
Description:
Carol Henderson, ALA Washington Office Executive Director, stands at a podium on National Library Legislative Day.
Found in Record Series 17/1/14, Box 3.
ID:
ALA0003835
Repository:
The American Library Association Archives
Found in:
Photograph File, 1955-2018

Subjects:
Rights:
Copyright belongs to Mattox Commercial Photography Copyright of this image is NOT owned by the American Library Association. Please contact us for more information about this image or if you would like to request a copy for personal use.