Banned Books Week 1986 Resource Book Cover | The American Library Association Archives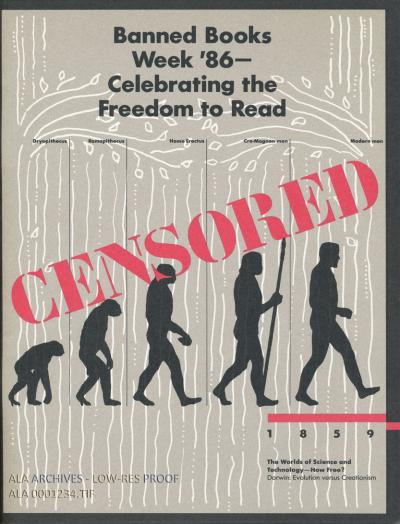 image (JPEG Image, 244.93 KB)
Download Original File

Request hi-res copy
Title:
Banned Books Week 1986 Resource Book Cover
Date:
1986
Description:
The cover of the 1986 Banned Books Week resource book by Robert P. Doyle.
Cover reads: "Banned Books Week '86 - Celebrating the Freedom to Read"
Original print and full book located in RS: 6/1/6, Box 34, Folder: Banned Books Week, 1986-88
Phys. Desc:
Color print, 8x11 inches. Tiff digital surrogate.
ID:
ALA0001234
Repository:
The American Library Association Archives
Found in:
Office for Intellectual Freedom Subject File, 1961-

Creators:
Subjects:
Publisher:
American Library Association
Rights:
Copyright of this image is held by the American Library Association. Please contact us if you would like to purchase a high-resolution copy of the image.