Depository Branch Library | The American Library Association Archives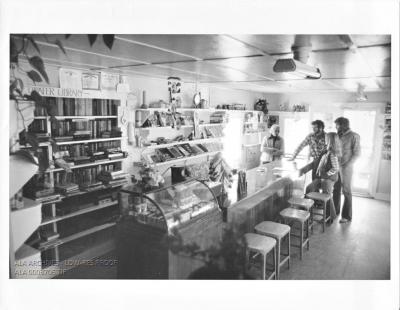 image (JPEG Image, 159.2 KB)
Download Original File

Request hi-res copy
Title:
Depository Branch Library
Date:
Circa 1978
Description:
Interior of the depository branch library near Aspen, Colorado, likely in Sweetwater.
Found in RS 13/6/22, Box 2, Folder: Out in the Field - Libraries, Librarians, Events, Portraits - Photographs and Slides, 1970-1986
Phys. Desc:
TIFF; Original: 8x10 inches
ID:
ALA0003706
Repository:
The American Library Association Archives
Found in:
Arthur Plotnik Photographs, 1969-1992

Creators:
Subjects:
Contributor:
Arthur Plotnik
Rights:
Copyright of this image is managed by the American Library Association. Please contact us if you would like to purchase a high-resolution copy of the image.