Clone Atop the Catalog | The American Library Association Archives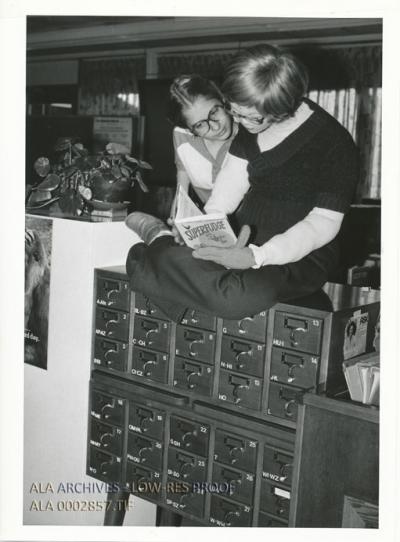 image (JPEG Image, 88.84 KB)
Download Original File

Request hi-res copy
Title:
Clone Atop the Catalog
Date:
1981
Description:
Dummy sitting on top of a card catalog at the Washington Middle School in Aurora, Illinois, created by librarian, Mary Haugue.
Found in RS 13/6/17, Box 12, Folder: Library Life, 1981
Phys. Desc:
TIFF
Original: 5x7 inches
ID:
ALA0002857
Repository:
The American Library Association Archives
Found in:
Photographic Subject File, 1950-2006, 2009

Subjects:
Publisher:
Published American Libraries January 1981, p. 21
Rights:
The holder of copyright for this image is unknown. Please contact us if you would like to purchase a high-resolution copy of the image or if you can help us identify the copyright holder.